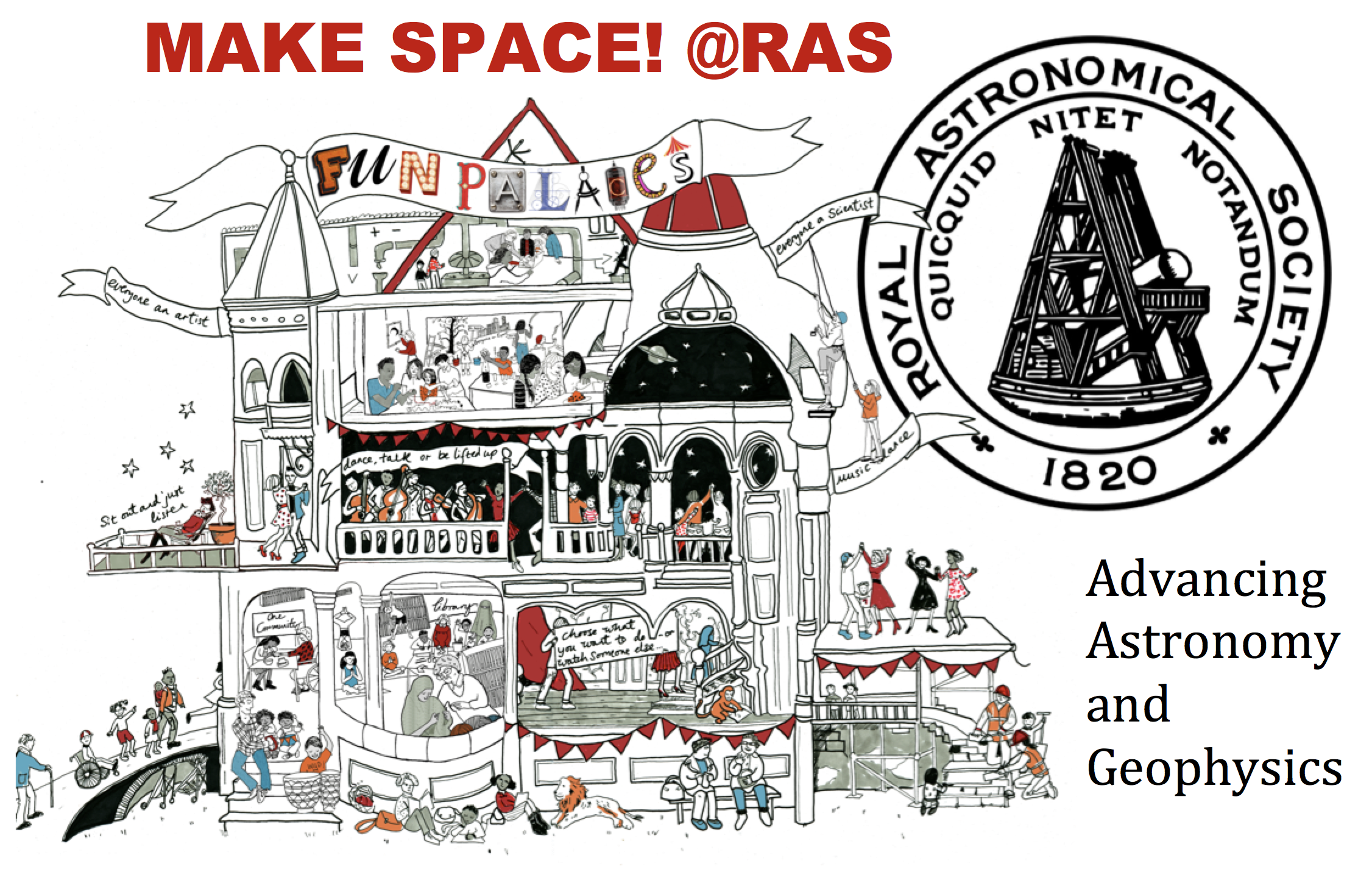 Fun Palaces 2018 event - Make Space! @RAS
Free and open to all!
Come and Make Space! with us at the Royal Astronomical Society (RAS), a Fun Palaces event of 2018, where we will don our space hats and contemplate comets, make Moon craters and scale the Solar System, repair the ISS (in SIM) and create a space future with art! Come to Burlington House Saturday, October 6th, 2018 from 12-5pm and remember to book ahead to guarantee a seat at a special talk with the Creativity and Curiosity Team who combine art and science to create beautiful space science-inspired art.
Register with Eventbrite for Creativity and Curiosity talk
To make sure that you are guaranteed a seat for the Creativity and Curiosity talk, please go to Eventbrite and register for one of our two time slots available: at 12:30pm or 3:30pm. Make sure you don't miss out on how this trio creates space science-inspired art.
About Fun Palaces
Fun Palaces is an ongoing campaign for cultural democracy, with an annual weekend of action every October.
The campaign promotes culture at the heart of community and community at the heart of culture.
The weekend of action uses the combination of arts, craft, science, tech, digital, heritage and sports activities, led by local people for local people, sharing their own passions and skills, as a catalyst for community-led transformation, with active participation for all ages.