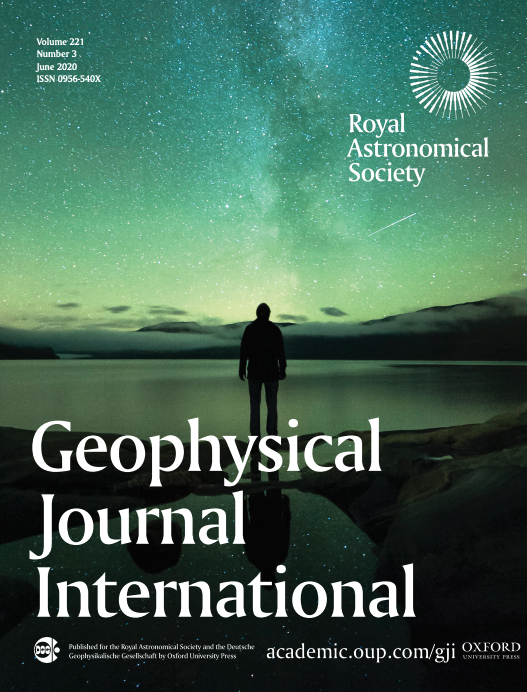 Moving to Open Access in 2024: read the announcement here 
Geophysical Journal International (GJI) is one of the world's leading peer-reviewed research journals in solid-Earth geophysics, publishing the results of research on the earth's internal structure, physical properties, evolution and processes covering all aspects of theoretical, computational and observational geophysics.
Subjects covered include:
earthquake and controlled-source seismology, tides, the Earth's gravitational field in relation to its shape, deep interior, crustal structure, stress and isostasy;

palaeomagnetism and rock magnetism and their applications to geomagnetism, internal processes and geotectonics;
heat flow, electromagnetism, rheology and volcanology;
geophysics applied to the structure and evolution or rifts, ridges, trenches, mountains, continents and oceans.
See here for a full description of topics covered in GJI.
For more information and online access see the Oxford Journals website (including full Instructions to Authors), or meet the current members of the GJI Editorial Board
Call for Applications:
Editor-in-Chief, Geophysical Journal International
The Royal Astronomical Society announces the search for a new Editor-in-Chief for Geophysical Journal International.
The appointment is for a five-year term, with a start date of 1 March, 2024. The successful applicant will have the opportunity to shadow the existing Editor-in-Chief, Professor Joerg Renner for a couple of months prior to this date to enable a smooth transition.
The RAS is particularly interested in finding a highly motivated individual with expertise in solid-Earth geophysics and an interest in academic journal publishing. Priority will be given to applicants with prior experience as an editor of a scientific journal.
The successful applicant will join the journal in its first year as a fully Open Access publication.
Please see the attachments below for further information.