The RAS Early Career Network was founded in 2020, as part of the bicentennial celebration programme. The role of the Early Career Network (ECN) is to provide support, networking and advice for early career Fellows. The ECN will be run by a steering committee, who will represent the views of the Early Career Fellows of the RAS.
The ECN committee are:
Chair: Megan Maunder
Vice-Chair: Aine O'Brien
Secretary: Dominic Bowman
Events Coordinator: Fred Richards
Advocacy Coordinator: Jack Reid
Membership Coordinator: Steven Gough-Kelly
Megan Maunder:

Megan is a PhD student in the Centre for Geophysical and Astrophysical Fluid Dynamics, Mathematics at the University of Exeter. She is the beneficiary of an STFC studentship for a Multi-Spacecraft Investigation of Solar and Heliospheric Plasmas. Megan is passionate about creating more inclusive and accessible environments for early career researchers within astronomy and geophysics. She has recently taken over as Chair of the Royal Astronomical Society's Early Career Researcher Network, following her time as Advocacy Coordinator.
Twitter: @Megan_Maunder
Webpage: http://emps.exeter.ac.uk/mathematics/staff/mlm216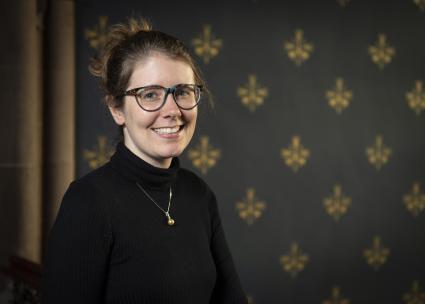 Áine O'Brien (ECN Vice Chair) is a final year Planetary Science PhD student at the University of Glasgow. Her research focuses on the detection of organic molecules in martian meteorites, as well as the development of instrumental techniques in preparation for Mars Sample Return. Áine joins the ECN as vice chair having previously led the ECN, and was UKSEDS, the National Student Space Society, Secretary in 2018/19, and she also co-led the joint RAS/UKSEDS Diversity in Space Careers conference at Burlington House, alongside Dr Sheila Kanani in 2018. In 2021 she was Diversity officer at the RAS.
You can follow Áine on Twitter @aineclareob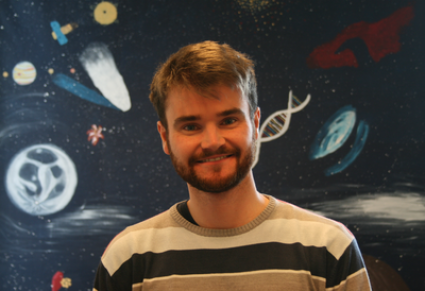 Dr. Dominic Bowman (ECN Secretary) is a postdoctoral fellow at the Institute of Astronomy of the KU Leuven in Belgium. His research interests include asteroseismology and stellar evolution, more specifically using space telescope observations of gravity waves to measure the interior rotation rates and mixing processes inside massive stars. In addition to research at KU Leuven, Dominic takes a leading role in all aspects of bachelor, master and PhD supervision, lecturing and outreach activities both online and in schools. Dominic has been a fellow of the RAS since 2013 and joined the RAS ECN as secretary in 2020. Personal website: https://dbowman234.github.io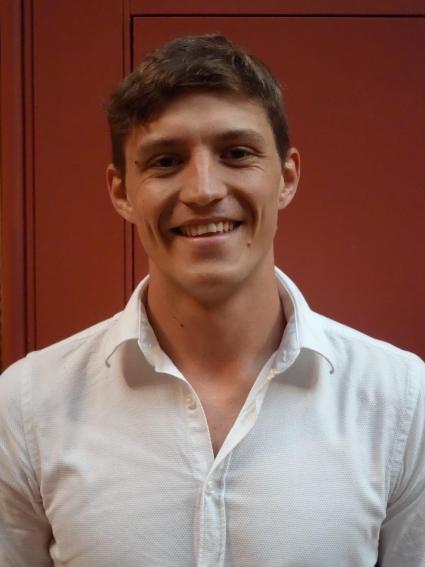 Fred Richards (ECN Events Team Leader) is an Imperial College Research Fellow in the Department of Earth Science and Engineering at Imperial College London. His research investigates how Earth's internal dynamics and structure affect the processes that sculpt its surface, with a particular focus on sea-level change, ice-sheet stability and landscape evolution. Prior to arriving at Imperial, Fred completed his PhD at Cambridge University before spending a year as a Schmidt Science Fellow at Harvard University. In addition to supporting fellow early career scientists, Fred is interested in promoting interaction between policymakers and academic researchers, and was previously a member of Cambridge University Science and Policy Exchange's Workshops Team.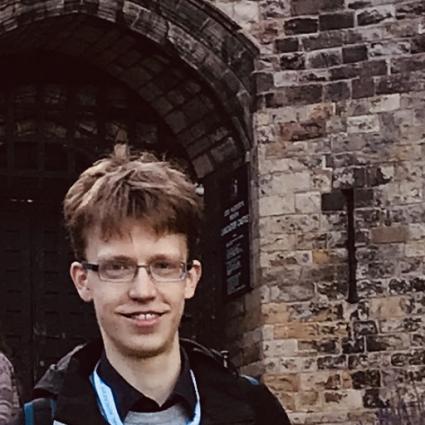 Jack Reid:
Jack Reid is a Research Fellow in the School of Mathematics & Statistics at the University of St Andrews. His research interests are in magnetohydrodynamics (MHD) and the heating of the solar atmosphere, in particular via MHD avalanches, which can link very small-scale, micro-physical processes, such as magnetic reconnection, to heating in huge numbers of tiny 'nanoflare' events and to the largest and most powerful events, such as flares. He became a Fellow of the Royal Astronomical Society in 2016. On the committee, he wishes to articulate the differing positions, opinions, and concerns of early-career researchers, within the RAS and to other professional bodies.
Personal website: http://www-solar.mcs.st-and.ac.uk/~jr93/index.html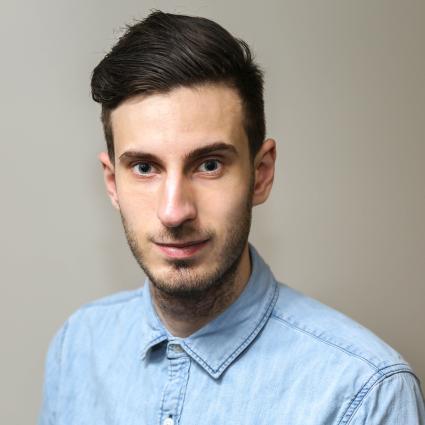 Steven Gough-Kelly:
Steven Gough-Kelly is a PhD research student in galaxy dynamics at the Jeremiah Horrocks Institute, University of Central Lancashire. His primary research is studying the formation of Box/Peanut bulges in barred galaxies by comparing isolated and cosmological simulations to observations of both external galaxies and the Milky Way. He is excited to join the ECN as the Membership Coordinator, to improve and promote positive engagement with potential fellows and work to highlight and enhance the benefits of current fellows, especially those beginning their research careers. He is also looking forward to working with the rest of the ECN Steering Committee to ensure that the RAS and research careers are accessible for both our membership and the wider astronomical and geophysical communities.