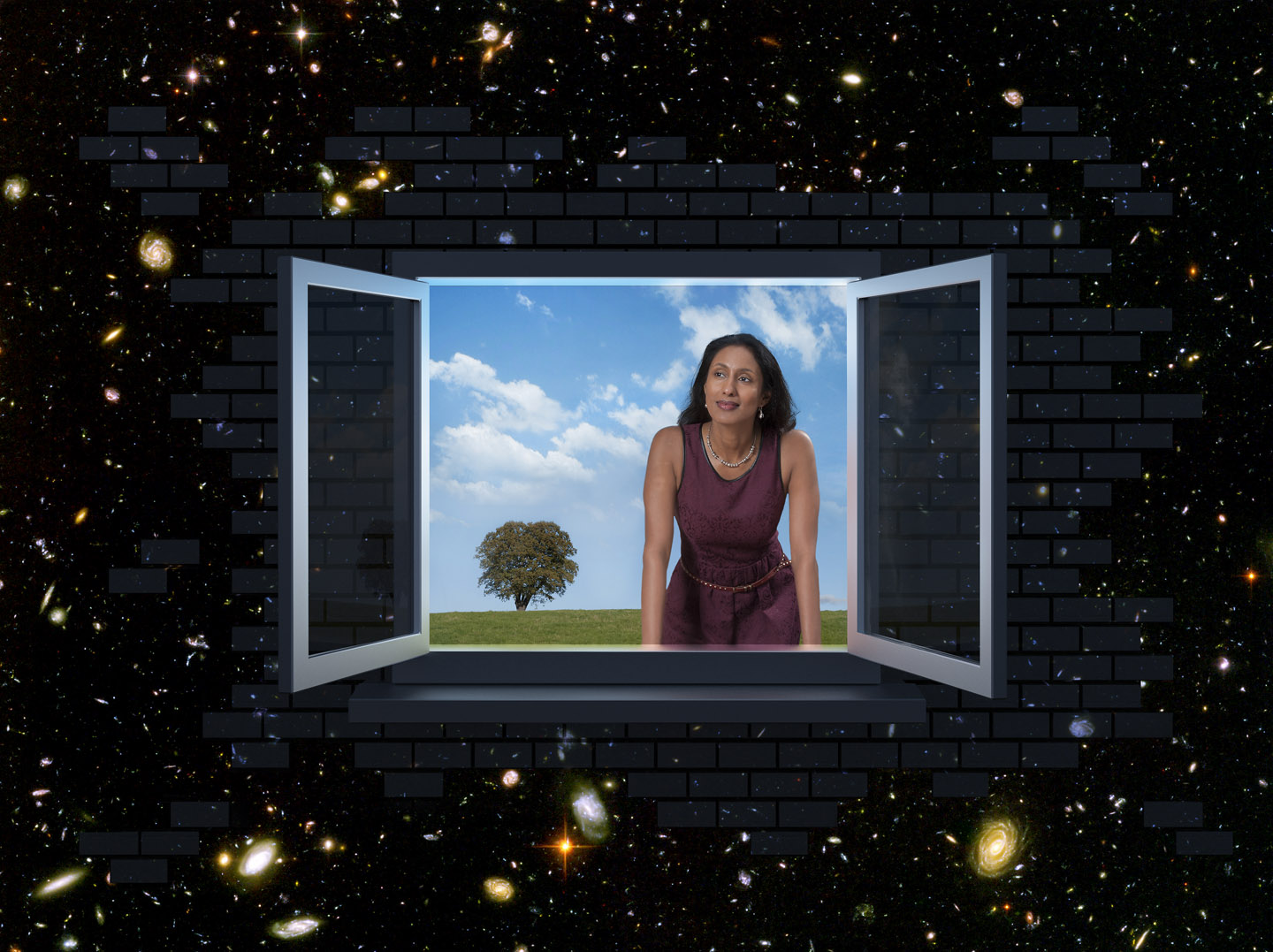 Professor Hiranya Peiris, one of the vice-presidents of the Royal Astronomical Society, is part of the team of winners of the 2018 Breakthrough Prize in Fundamental Physics. The scientists worked on the Wilkinson Microwave Anisotropy Probe (WMAP) satellite, launched in 2001. Over the following nine years, WMAP charted the tiny variations in the cosmic microwave background, the residual heat left over from the Big Bang.
WMAP's results helped established the standard model of cosmology that now prevails, where the universe is dominated by an invisible and still mysterious dark energy making up more than 70% of its content, with just under a quarter comprising dark matter of unknown composition, and less than 5% consisting of ordinary matter seen in stars and planets.
RAS President Prof John Zarnecki commented: ""As well as being an excellent vice-president, Hiranya is an outstanding scientist, and I'm delighted but not wholly surprised that she's shared in this prestigious prize. I would like to congratulate her and the whole team on their win, recognising the seminal contribution of WMAP and the astronomers who worked on its results."
Prof. Peiris, of University College London, will share the US$ 3 million prize, which recognises major contributions in fundamental physics, with the 26 other members of the WMAP Science Team.
 
---
Media contact
Dr Robert Massey
Royal Astronomical Society
Mob: +44 (0)7802 877699
Tel: +44 (0)20 7734 3307
press@ras.ac.uk
 
---
Notes for editors
The Royal Astronomical Society (RAS), founded in 1820, encourages and promotes the study of astronomy, solar-system science, geophysics and closely related branches of science. The RAS organizes scientific meetings, publishes international research and review journals, recognizes outstanding achievements by the award of medals and prizes, maintains an extensive library, supports education through grants and outreach activities and represents UK astronomy nationally and internationally. Its more than 4,000 members (Fellows), a third based overseas, include scientific researchers in universities, observatories and laboratories as well as historians of astronomy and others.
The RAS accepts papers for its journals based on the principle of peer review, in which fellow experts on the editorial boards accept the paper as worth considering. The Society issues press releases based on a similar principle, but the organisations and scientists concerned have overall responsibility for their content.
Follow the RAS on Twitter, Facebook and Instagram