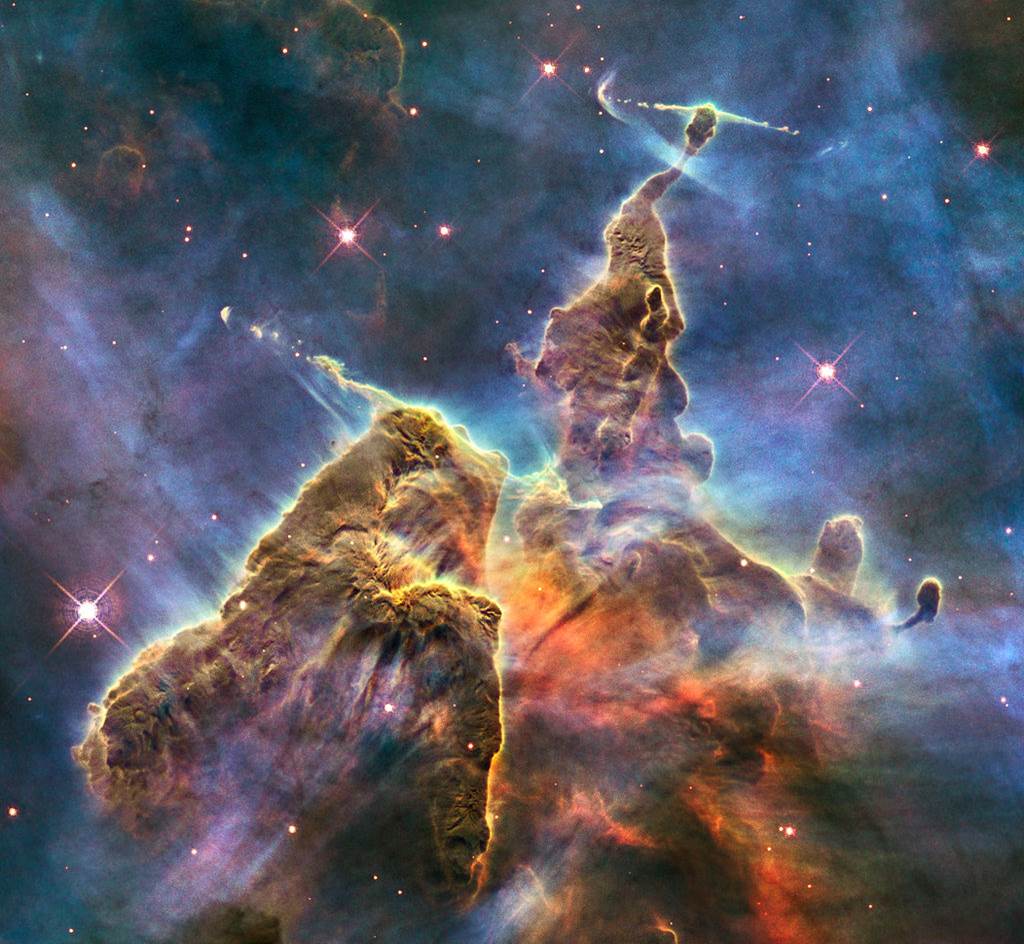 Highlights from the April issue of Astronomy & Geophysics (A&G), the in-house journal of the Royal Astronomical Society, are now available for free advance viewing online. A&G Editor Sue Bowler's top picks for this month include a plea for order in astronomical units, a discussion of the value of the Society to its international membership, a newly-discovered type of auroral display, and how a mobile planetarium is supporting Scottish carers.
Keith Atkin of the University of Sheffield makes the case for standardising astronomical units in: "Units in astronomy: time for a clean sweep?" He argues that the blend of SI units (metric units preferred in schools), imperial conventions still popular in the UK and the US such as miles, and specific measures like light years and parsecs lead to confusion and sometimes errors in calculations. Atkin instead recommends using prefixes of SI units to cover the large values found in astronomy, so that the Andromeda Galaxy would in future be described as 20 Zettametres, rather than 2.5 million light years, away.
In "The view from abroad", Virginia Trimble of the University of California at Irvine in the United States considers whether the RAS is doing enough for its international members, and how it might improve its offer. She notes the decline in the proportion of Society members outside the UK (though it still compares well with other large national astronomy societies), and suggests that the RAS give their interests a greater priority in its major scientific conferences.
Two Steves also feature in the latest issue: the first is the Strong Thermal Emission Velocity Enhancement (STEVE), a feature of the aurora borealis, or northern lights, first described in 2017. In "STEVE spotted over UK skies", Nathan Case of Aurorawatch notes that STEVE is higher in the sky than traditional displays of aurorae, and asks people to report any sightings to the citizen science project Aurorasaurus.
A Q&A with mobile planetarium owner and RAS Fellow Steven Gray rounds off the highlights this time. With his business partner James, he took their passion for outreach in schools to the next level, setting up Cosmos Planetariumfive years ago. Gray met Ruth MacLennan of Care for Carers at an RAS 200: Sky and Earth 'Town Hall' meeting in 2014, and now takes the planetarium to support the carers on short breaks, ideal for when clouds block the view of the stars. Working with carers inspires him through such wonderful moments as their joy at their first look at a planet through a telescope.
Other articles in the full edition of A&G include a meeting focusing on giant planets, the outlook for the expanding Universe and the longest meteorite in the world.
 
---
Media contacts
Robert Massey
Royal Astronomical Society
Mob: +44 (0)7802 877 699
press@ras.ac.uk
 
Morgan Hollis
Royal Astronomical Society
Mob: +44 (0)7802 877 700
press@ras.ac.uk
 
Sue Bowler
Editor, A&G
s.bowler@leeds.ac.uk
 
---
Further information
Full Editor's Choice articles are free to view online, and the complete edition of Astronomy and Geophysics is available for purchase from Oxford University Press.
News, views and events from RAS Fellows feature in the A&G Forum.
 
---
Notes for editors
The Royal Astronomical Society (RAS), founded in 1820, encourages and promotes the study of astronomy, solar-system science, geophysics and closely related branches of science. The RAS organizes scientific meetings, publishes international research and review journals, recognizes outstanding achievements by the award of medals and prizes, maintains an extensive library, supports education through grants and outreach activities and represents UK astronomy nationally and internationally. Its more than 4,000 members (Fellows), a third based overseas, include scientific researchers in universities, observatories and laboratories as well as historians of astronomy and others.
The RAS accepts papers for its journals based on the principle of peer review, in which fellow experts on the editorial boards accept the paper as worth considering. The Society issues press releases based on a similar principle, but the organisations and scientists concerned have overall responsibility for their content.
Follow the RAS on Twitter, Facebook and Instagram