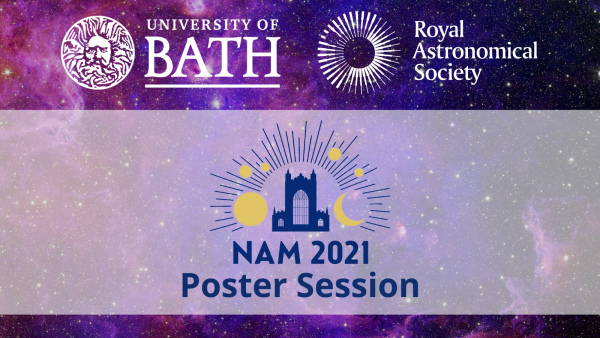 National Astronomy Meeting Poster Exhibition
Welcome to the National Astronomy Meeting Poster Exhibition!

Below you will find all 156 posters from this year's NAM, hosted by the University of Bath. If you are a NAM participant, there will be a poster session using Gather.Town on Thursday 22nd July, all details of which are provided in the conference platform Hopin. Poster IDs (In the format ABXX or ABCXX) next to names will help identify the 'zone' in which you will find the presenter in Gather.Town.
Posters are searchable by name and session tags. All posters are public and will be accessible after NAM. 
There will be prizes for best student and postdoctoral posters, as well as the MIST Rishbeth prize. Thanks to Oxford University Press, Winton and the RAS for funding the prizes.
The full science programme for NAM is available here.

If you are a poster author and there are any issues with your poster, please contact RAS Diversity Officer, Aine O'Brien at aobrien@ras.ac.uk