Starburst Galaxy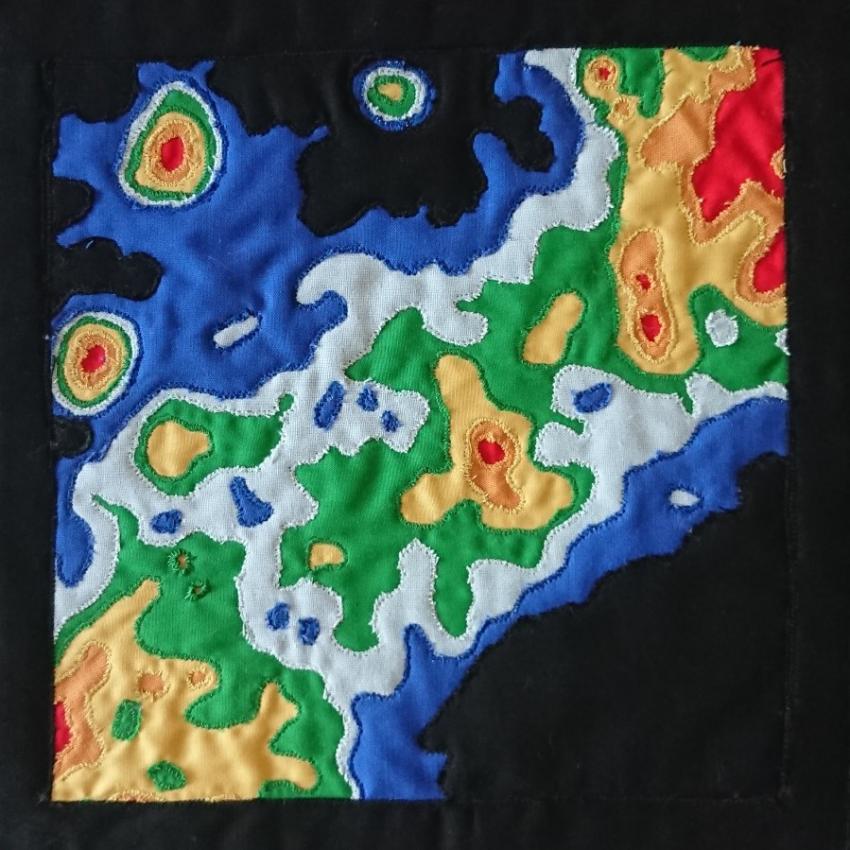 Royal Astronomical Society
Title: Starburst Galaxy 
Description: 
"M82 Starburst Galaxy  detail taken from:- "An e-MERLIN + JVLA (A-array) combination image at 5.5 GHz showing radio emission from the nuclear starburst region of M82" taken by Tom Muxlow, Jodrell Bank Centre for Astrophysics, University of Manchester The image was from the Front Cover of A&G June 2016 Vol 57 Issue 3."
Maker: Peggy Ogilvie
Techniques used: Reverse applique and applique
Inspiration: 
"I've been making patchwork quilts for about 10 years, and most of the family occasions; marriages and new babies, have now been commemorated. So I was attracted to the idea of the RAS quilt, and expanding my skills into new stitching techniques. We regularly have the RAS journal on the coffee table, and the pictures are often stunning. It took some thought and experiment to find a way to interpret an image into stitch. It was an enjoyable experience, although inevitably there were snags to overcome along the way, and as always, one's left feeling that it could have been better executed, but I do think that my skill set has benefitted."