RAS motto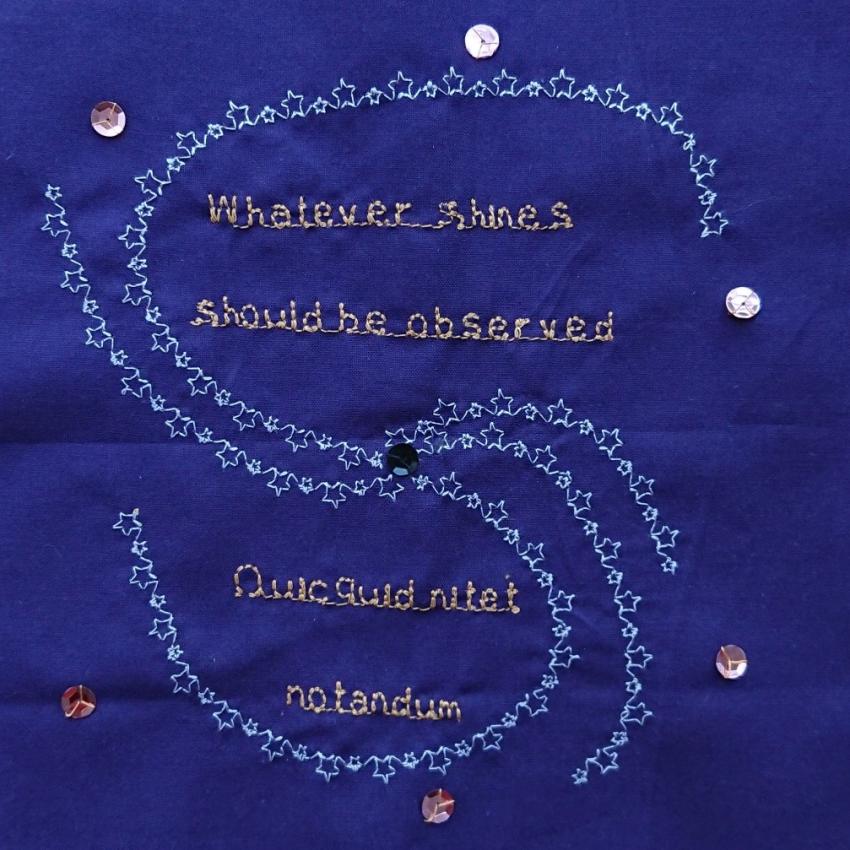 Royal Astronomical Society
Title: RAS motto
Description: The Society's motto in latin: 'Quicquid nitet notandum' which translates to 'Whatever shines should be observed' in English.
Maker: Kim Clube, RAS Publications Manager
Techniques used: Machine embroidered
Inspiration: 
"I replaced my much-loved but very old sewing machine last year and wanted to experiment with some of the decorative stitches on offer on my new machine (I was very excited to see that it could do stars), and its ability to create patterns. I decided to sew the RAS motto in Latin and English. The motto in shown (in Latin) on the Society's seal, on RAS medals and on the old logo. The logo was updated this year and no longer shows the motto. I sewed the stars in the shape of arms of a spiral galaxy and there's a black hole (sequin) in the centre!"
Social media / website: Twitter - @kim_clube