Carina Nebula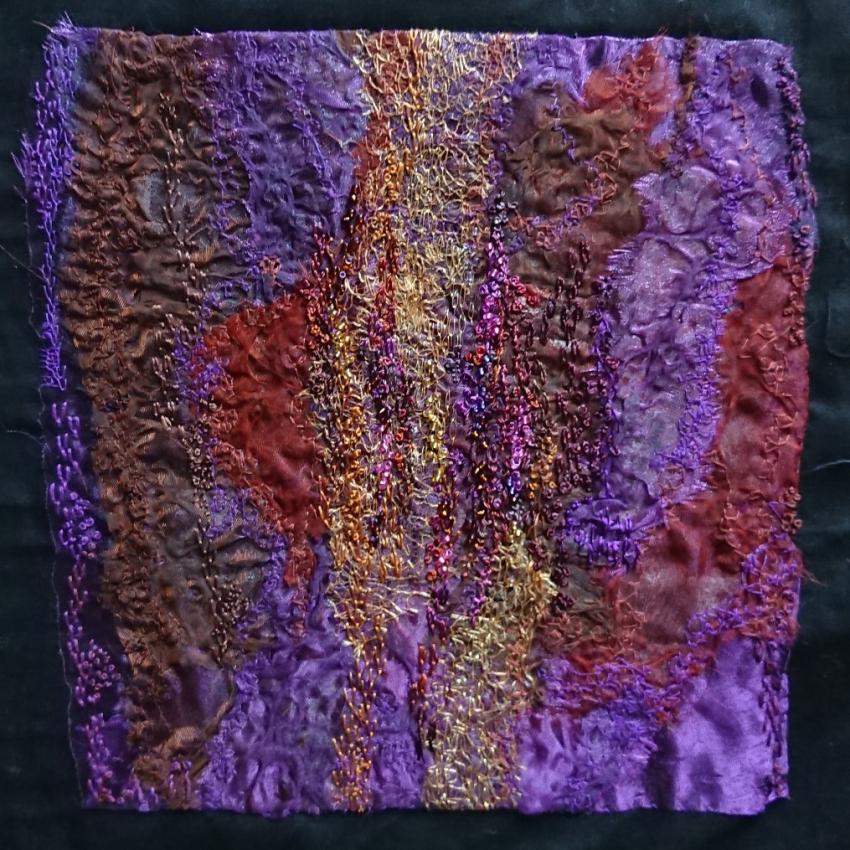 Royal Astronomical Society
Title: Carina Nebula
Description: It is loosely based on the complex structures, gas clouds, and new stars that Hubble revealed.
Maker: Nicky Robertson
Techniques used:
"I distorted different coloured voiles with a heat gun to get texture and variations in tone. I then bonded them together with Bondaweb. Next I used free machine embroidery, hand stitching and some beads. I was trying to show the rich colours and textures seen in the Hubble images of the Carina Nebula."
Inspiration:
"The deep space images of nebula, stellar nurseries and star remnants are always inspiring and visually exciting. The Hubble telescope has certainly spiked our curiosity and awe. I love gawping at the Hubble gallery of stunning images, trying to devise ways of working them in fabric and stitch."