The solar magnetic field in the ecliptic plane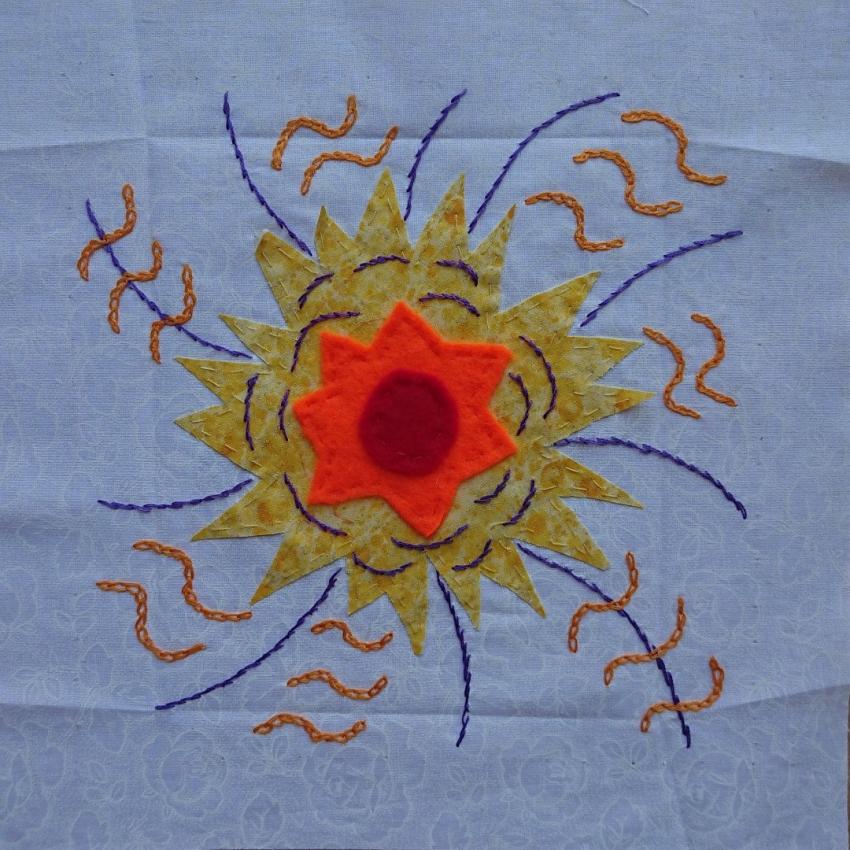 Royal Astronomical Society
Title: The solar magnetic field in the ecliptic plane 
Description:
"The visible Sun is the deep-red circle. Moving out, the deep orange part is the region of closed magnetic field; then the yellow is the where the field is occasionally closed, enough to trap energetic particles. The magnetic field is coloured purple. Beyond around three to five solar radii the solar wind, represented by the curved orange lines, is free to move radially outwards, taking the magnetic field with it. The curvature arises because seen from the Earth the Sun rotates."
Maker: Jenny Simnett
Techniques used: Felt appliqué and embroidery
Inspiration:
"It was an adaptation of an embroidery design which I copied from one of my husband's papers, published in Solar Physics, volume 20, 1971. Since I made it ,it has always (over 45 years) hung in our dining room!"