Dingolay and Ramajay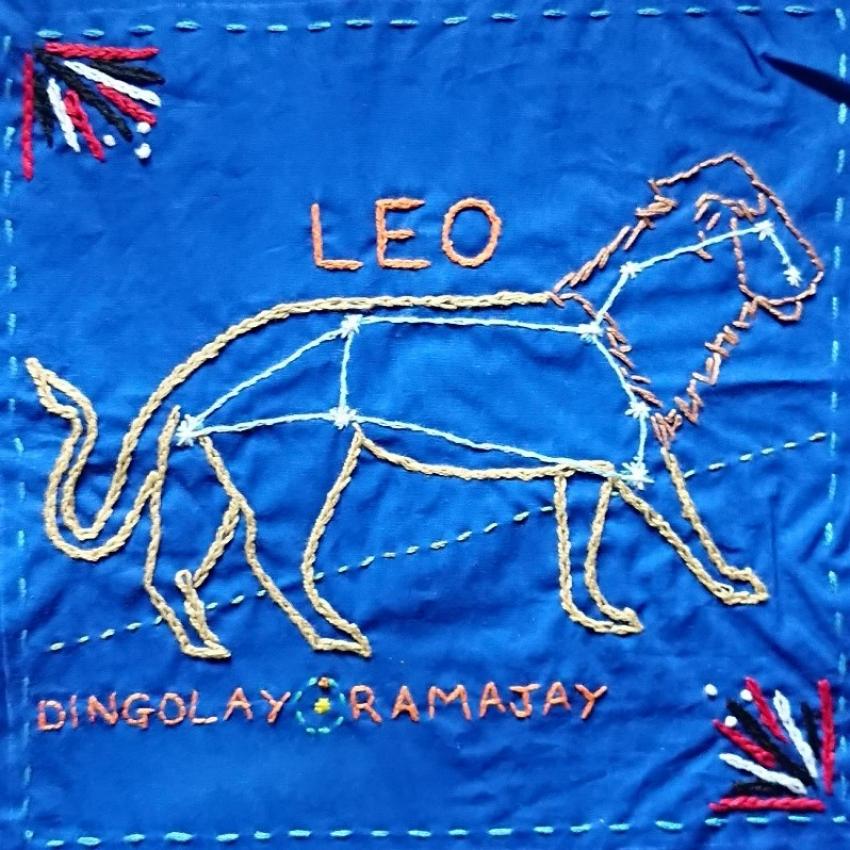 Royal Astronomical Society
Title: Dingolay and Ramajay
Description: 
It shows the location of the Exoworld "Dingolay (host star) and Ramajay (exoplanet) in constellation Leo named by Trinidad and Tobago in the IAU ExoWorld competition in 2019. The winning entry was submitted by Dr. Jo-Anne Ferreira. For the first time in the history of Trinidad and Tobago, a celestial object has been named by us. We were assigned HD 96063 (host star) and HD 96063b (exoplanet) which were named culturally as Dingolay and Ramajay in the constellation Leo. The insignia with the circle with a sun and planet orbiting is embroidered to represent the position of the Exoworld in the outer boundary of Leo. The red, black and white colours in the diagonally opposite corners represent the colours of the flag of Trinidad and Tobago.The streaming pattern represent meteor showers known as the Leonids associated with the constellation Leo. The ecliptic is represented by the dotted line. The lion, representing the mythology of the constellation Leo is an original design.
Maker: Shirin Haque, Astronomer/University Lecturer
Techniques used: Embroidery
Inspiration:
"This initiative combined two of my loves in one project - astronomy and embroidery! Who would have thought, the two would converge like this? Even more exciting was the opportunity to share with the world, our culture and heritage in Trinidad and Tobago and its role in Astronomy. Our tiny island represented among the global RAS quilt squares! A bicentennial marker too! Through the IAU Exoworld competition, this was the first time ever, we as a nation were able to name a celestial object! For all the astronomy I have done, this brought a thrill of its own - something that will sustain long after I am gone. So, I can't begin to share the excitement I had to prepare this quilt. I have made several large quilts myself - and I have always found both embroidery and the night sky to have a calming effect. I could not believe such an opportunity existed and I designed the block pattern keeping it scientifically accurate, yet ensuring the stories were incorporated and with the help of my architect husband who is more inclined to drawing than I was, prepared the block art and when my daughter visited from the United Kingdom - her main task for me was to ensure that my submission reached the RAS safe and sound on her return!"
Website/Social media: Dr Shirin Haque's Youtube Channel where she talks about astronomy and science for adults (Two Minutes of Wonder) and children (The Enchanted Forest).