Aurora Borealis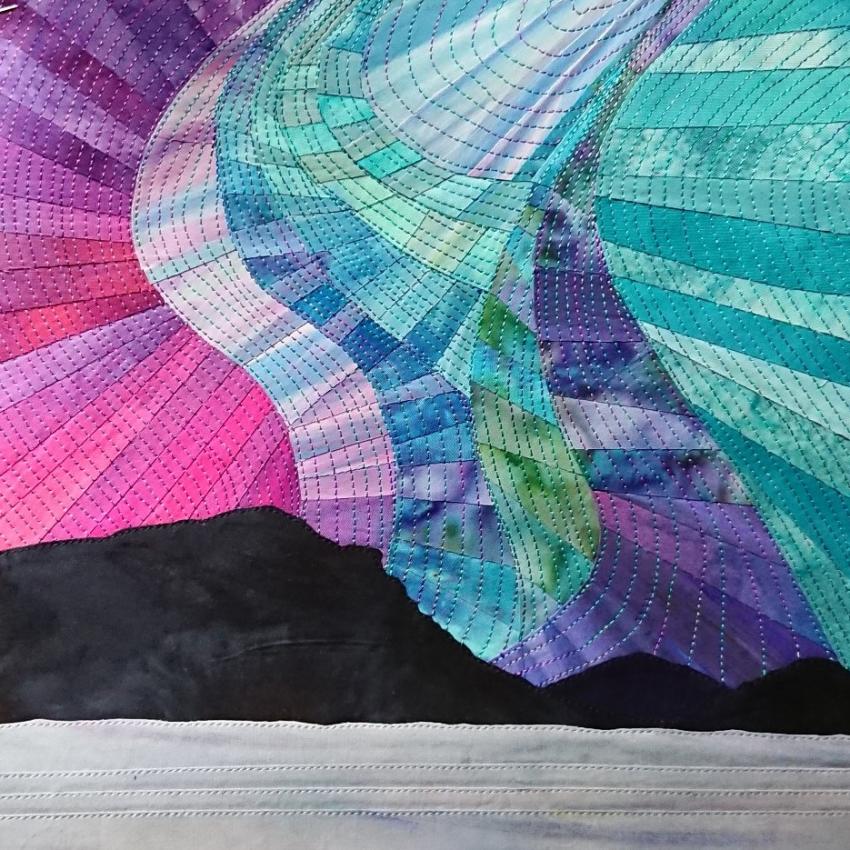 Royal Astronomical Society
Title: Aurora Borealis
Maker: Karen Burrage
Techniques used: "The square is made of hand painted cotton fabric, bonded and machine stitched."
Inspiration: "I visited Tromso and on my first night there the conditions were spot on for a sighting.  I was directed to a park on the edge of town. Standing in the middle of a frozen lake I watched the lights appear.  They spiralled and danced all around.  The colours were spectacular and it is memory I will treasure. 
Looking back I feel honoured and privileged to have been able to attend two of the in person sewing days at the RAS and take part in this project. It would be lovely if at some time in the future I could see it in person."