Active Galactic Nuclei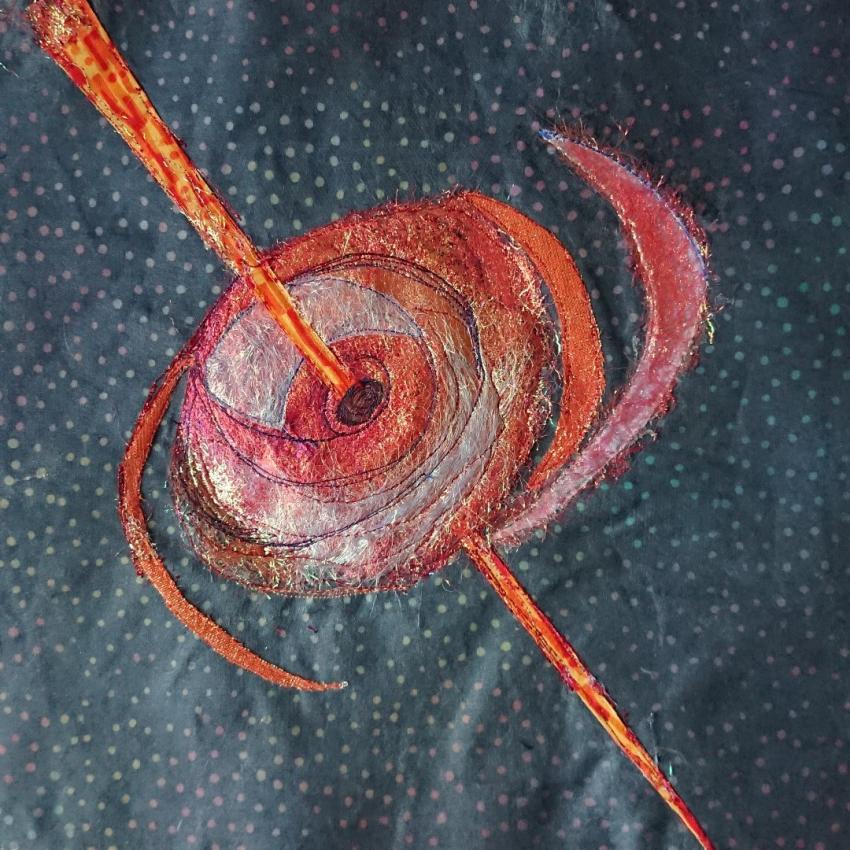 Royal Astronomical Society
Title: Active Galactic Nuclei
Description: Artist impression of active galactic nuclei (AGN). A black hole at the centre of a galaxy which emits vast amounts of energy in the form of jets. The centre is very bright, often more luminous than the rest of the galaxy light.
Maker: Robin Grube
Techniques used: "Most of my galaxy is formed by fused Angelina fibers attached by metallic threads. Also added is raw-edged cotton fabric applique."
Inspiration: "Various AGN have high energy jets emanating from a black hole centre, and are thought to look like this. For example, Markarian 421 has 59 identifiers. My son was involved with gamma ray research for a while and assured me that I could take artistic license with a blazar depiction like this!"