Hexagons in space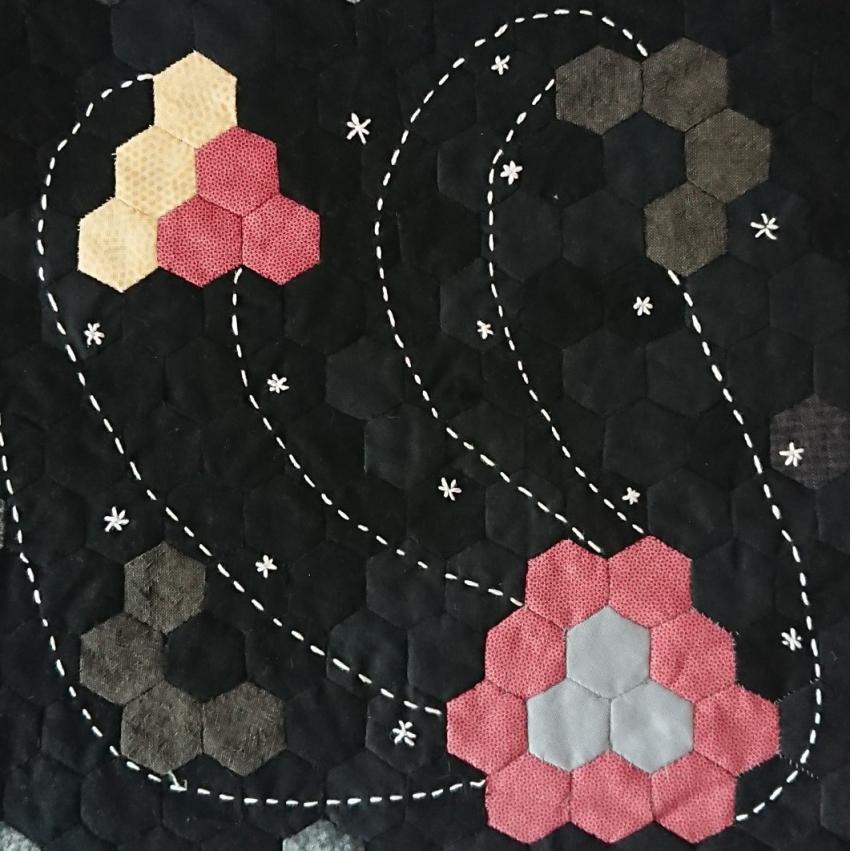 Royal Astronomical Society
Title: Hexagons in space
Description: "I wasn't sure what this was going to be when I started but now that it's finished I think it could be a space shuttle heading to the mother ship."
Maker: Pamela Gibb
Techniques used: English Paper Piecing using small hexagons, japanese boro stitching.
Inspiration: "I made many hexagons and only when I was putting them together did I start to see a pattern and idea emerging from my imagination. I chose to make the square to support my lovely niece, Georgie who is a Dr of space physics and works for the ESA in Madrid."