Discovery of Uranus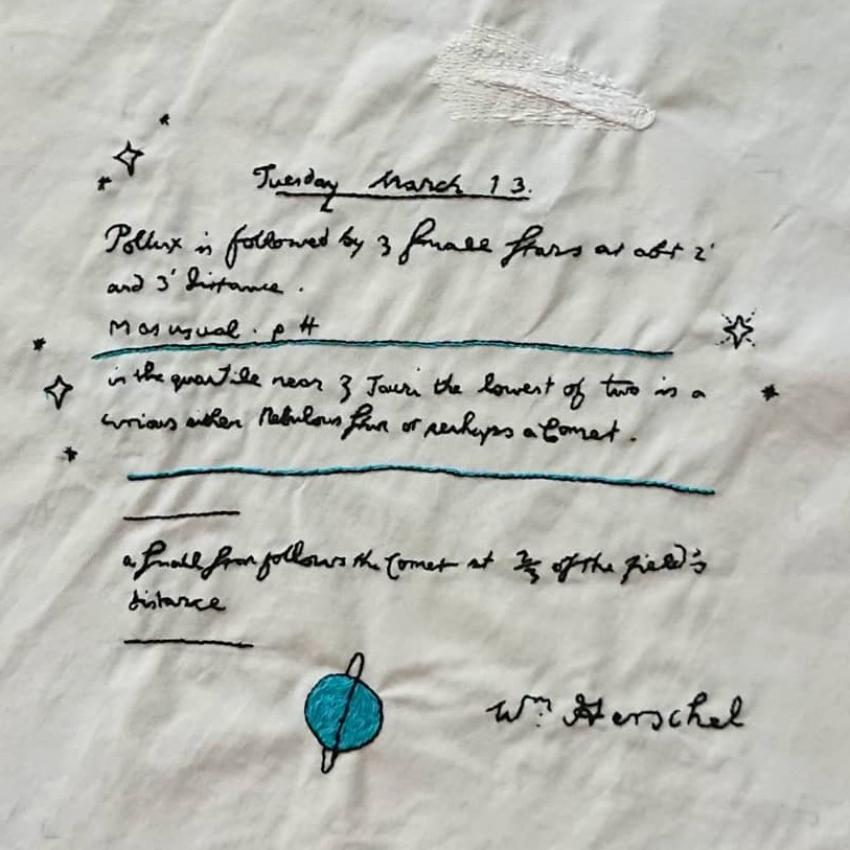 Royal Astronomical Society
Title: Discovery of Uranus
Description: A section of William Herschel's manuscript from the night he discovered Uranus 1781. The text reads: "Tuesday March 13. Pollux is followed by 3 small stars at about 2' and 3' distance. M as usual. p H. In the quartile near (symbol) Tauri the lowest of two is a curious either nebulous star or perhaps a comet. A small star follows the comet at 2/3 of the field's distance."
Maker: Annie Hogan, RAS Membership Officer
Techniques: Embroidery
Inspiration: "When I first started working at the RAS five year ago, Sian (RAS librarian and archivist) showed me this section of William Herschel's manuscript and it's always stayed with me. It seemed like a fitting thing to include in the quilt given that Herschel was the Society's first president."
Social media: @anniehmakes