Information sheets
Meetings and Events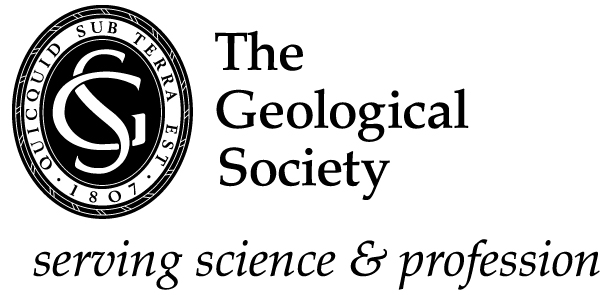 BGA-sponsored Meetings
The BGA aims to organise three meetings a year, and in addition invites members to organise meetings on geophysics-relevant subjects (see Organising a Meeting). The three meetings are:
Bullerwell Lecture To be given each year by an outstanding young British geophysicist. List of past Bullerwell lecturers.

Bullerwell Lecturer Nomination Form (MS Word format) and instructions (pdf)

New Advances in Geophysics (NAG) A two-day meeting to be organised each year as the Royal Astronomical Society's February "G" meeting, the theme to be a "hot topic" of geophysics, chosen each year.
Postgraduate Research in Progress in Geophysics (PGRIP) A one- or two-day meeting to be held at a university with an active postgraduate geophysics programme, in September or October of each year. For a list of recent prizewinning student presentations, click here.
---
Forthcoming events
These are the current or new BGA or BGA-sponsored events for 2014-15, although some of the deadlines may seem a long way away entries and nominations can be made at any time.
SUPPORT THE BGA - Do your bit for your community. We warmly welcome nominations for new BGA committee members - deadline 31st January 2015, to the Secretary secretary@geophysics.org.uk?subject=British%20Geophysical%20Association . New members will be elected at the AGM 13th February 2015.
From Hooke to Helioseismology - the UK's contribution to Seismology
9-10 April 2015, College Court, University of Leicester
Organisers: Aftab Khan, Edward Davis, Stewart Fishwick, Peter Maguire, Ian Main, Mary Fowler and Carol Williams
The British Geophysical Association is sponsoring the conference "From Hooke to Helioseismology - the UK's contribution to seismology, past, present and future", on 9th-10th April 2015 at the University of Leicester. Other sponsors include the Royal Astronomical Society, the Institute of Physics (History of Physics Group), and Shell Global Solutions BV.

There is a full session of invited speakers, but posters are solicited on any aspect of seismology particularly the UK's historical contribution to the science.

Registration and further information are at http://shop.le.ac.uk (search for "seismology")

DEADLINE for registration: 20th March 2015. Please see the poster below for a full list of invited speakers.
2015 Bullerwell lecture

This lecture will be given at EGU by Prof. Tim Wright, University of Leeds
Thursday, 16 Apr, 19:00-20:00 / Room B1 and the title is:

"The Earthquake deformation cycle and seismic hazard in the continents"
The geophysical response of the Earth to fluid migration: oil and magma

WhenFri, May 8, 10:30am – 3:30pm
WhereThe Royal Astronomical Society,Burlington House,LONDON,W1J 0BQ (
map
)
DescriptionAn RAS Specialist Discussion Meeting organised by Kathy Cashman (Bristol), Quentin Fisher (Leeds), Michael Kendall (Bristol) Contact: gljmk AT bristol.ac.uk
Holistic Rock Physics - integrating theory, observation and applications in space and time

Will be held at the University of Cumbria, 6-11 September 2014.
The website for the meeting is
http://www.bgs.ac.uk/news/docs/11thEUROConferencePoster.pdf
Post-Graduate Research in Progress Meeting 2015
Will be held at the University of Southampton, 10-11 September 2014.
The website for the meeting is http://projects.noc.ac.uk/bga2015
Image Competition
Enter the British Geophysical Association image competition and help promote UK geophysics. The top prize is £200 and a 1-year membership of one of the BGA parent societies, the Royal Astronomical Society or the Geological Society of London. Runner-up prize is a 1-year membership of one of the parent societies.
Click here for more details.
Please bring this competition and the Postgraduate meeting to the attention of your colleagues, PostDocs and PhD students.
Outreach
"Teachable Moments" - check out this link for the events "momented" so far
---
Recent Meetings organised or sponsored by the BGA
2015 Tectonics from Above: Recent Avances in the Use of High-resolution Topography and Imagery

Date: 13 Mar 2015
Time: 10:30
An RAS Specialist Discussion Meeting organised by Richard Walker (Oxford), James Hollingsworth (Arup), Ed Nissen (Colorado School of Mines) and Barry Parsons (Oxford)*
2015 New Advances in Geophysics (NAG) Meeting
Date 5-6 February 2015

The Lithosphere Asthenosphere System – Nature of the Tectonic Plates
organisers: Kate Rychert, University of Southampton, and Satish Singh, Institut de Physique du Globe de Paris.

2015 Magnetic Interactions

The 2015 Magnetic Interactions meeting was held in Leeds on the 7th & 8th of January.
2014 Deep Earth Processes

Date 15-16 September 2014, Geological Society of London, Burlington House, Piccadilly, London. Registration costs (GSL/BGA/MinSoc Fellows £100; students £50) includes lunches & wine reception. Early registration advisable as the number of places is limited. Further details available at http://www.geolsoc.org.uk/deepearth14.
2014 Wegener Meeting, 1-4 September 2014, University of Leeds

The 17th General Assemply of Wegener, on Earth deformation and the study of earthquakes using geodesy and geodynamics. Organized by Tim Wright.
2014 Bullerwll Lecture
This lecture was given by Dr Kate Rychert, University of Southampton, at the 2014 European Geosciences Union Assembly in Vienna. Her presentation title was "Seismic constraints on the lithosphere-asthenosphere boundary".
2014 Postgraduate Research in Progress Meeting, 4-5 Sept 2014, University of Liverpool
2014 Post-Perovskite Tenth Anniversary Meeting, 23-24 June 2014, University of Bristol
Organized by Andy Nowacki from Bristol
2014 Seismology from Space, 9 May 2014, Burlington House
An RAS Specialist Discussion Meeting organised by Professor Peter Clarke (Newcastle) and Professor Tim Wright (Leeds)
2014 New Advances in Geophysics, 13-14 Feb 2014, Burlington House
Earthquakes: from Mechanics to Mitigation

Organisors: Prof Barry Parsons (Oxford), James Jackson (Cambridge), Roger Musson (BGS) and Tiziana Rossetto (UCL)