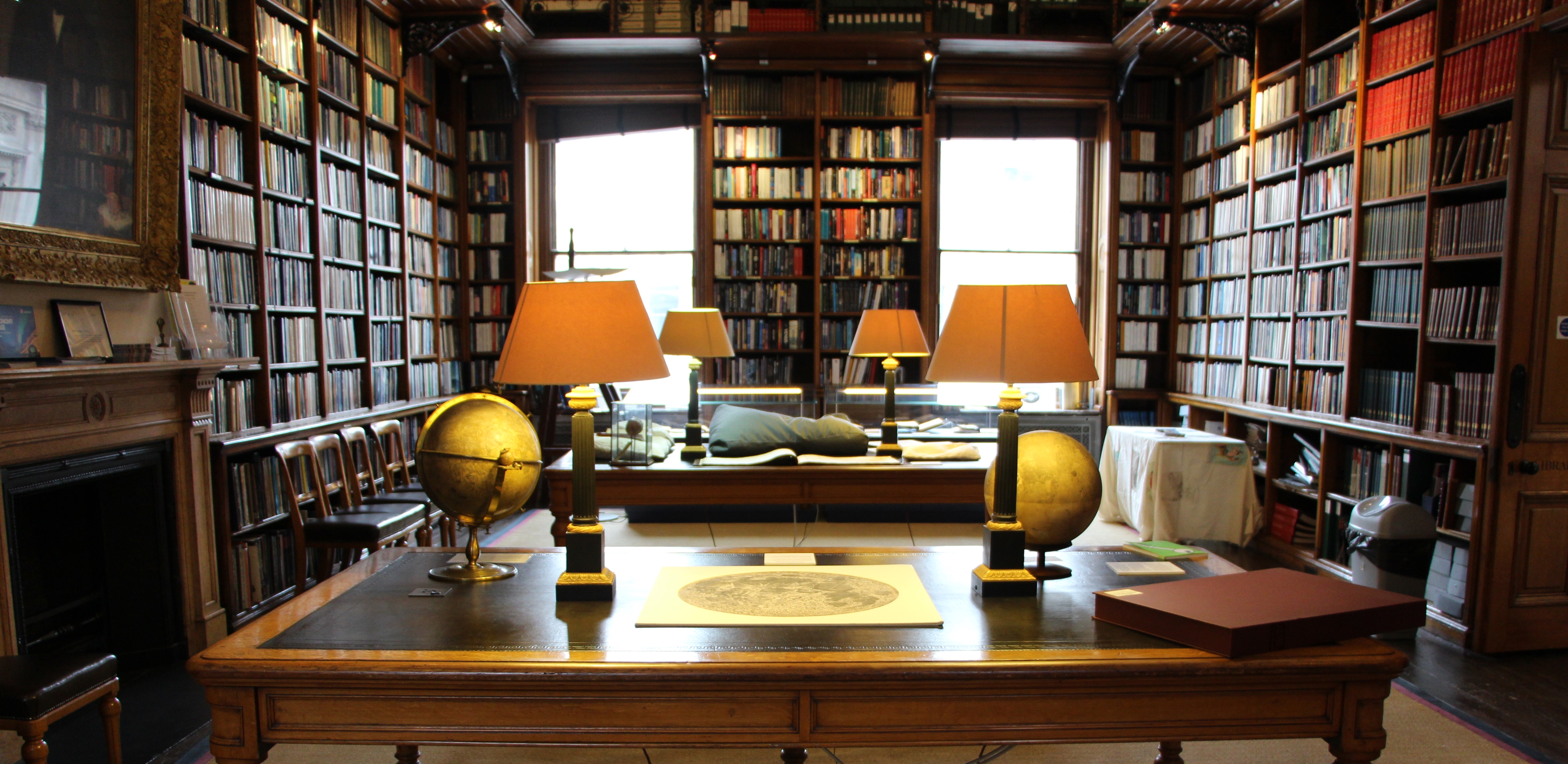 Open House at the RAS 2018
Have you ever wondered what is in the RAS apartments at Burlington House? On Saturday 22nd September 2018 we will be opening our doors to the public and offering organised tours (no booking required) and children's science activities (booking required - see below).
Open House Tour (no booking required):
Organised tours are scheduled for 10:00, 10:30, 11:30, 12:00, 12:30, 14:00, 14:30, 15:00,15:30, 16:00 and 16:30.
Each tour will be limited to a maximum of 25 people and places are allocated on a first come, first served basis on the day (we do not take bookings in advance).
RAS staff will be on hand to explain the architectural features of the building, the history of the society, and exhibit some of our fascinating artefacts. This will include some of the historically significant items in our library.
Children's Activities (booking required):
This year children's science activities will be taking place in our Lecture Theatre, and will include astronaut training and visits from astronomers past. Complete all the activities to earn your astronaut wings!
Children's science activity sessions will be running at 10:15, 11:15, 14:15 and 15:15. Places are limited to 30 children per session, and children must be accompanied by an adult (up to two adults per child).
To book a place in a children's activity session please email events@ras.ac.uk with names and ages of children plus the number of adults attending.
All of the learned societies based at Burlington House are participating in Open House London 2018 on Saturday 22 September, and will each provide access to areas which are not normally accessible to visitors.
Details are on the Open House London website for the following participating tenants of Burlington House:
Royal Astronomical Society
Royal Academy of Arts
Society of Antiquities of London
Royal Society of Chemistry
Geological Society of London
Linnean Society of London