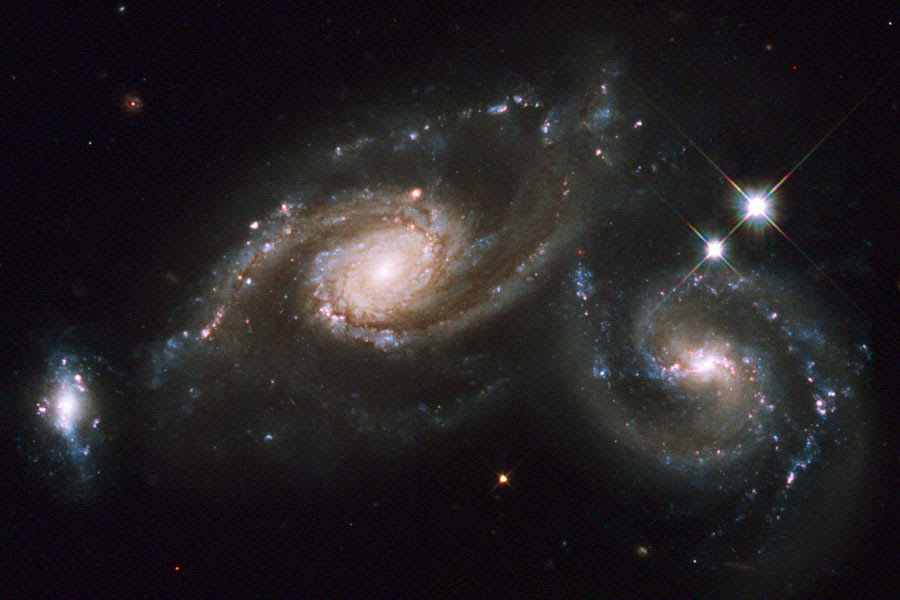 Image credit is NASA, ESA, M. Livio (STScI) and the Hubble Heritage Team (STScI/AURA)

A Royal Astronomical Society Specialist Discussion Meeting organised by *Rebecca Smethurst (Nottingham); Chris Lintott (Oxford); Rebecca Bowler (Oxford); David Maltby (Nottingham); Kevin Pimbblet (Hull); Samantha Penny (IGC, Portsmouth); Sugata Kaviraj (Hertfordshire)
*Rebecca.Smethurst@physics.ox.ac.uk

In recent years, galaxy studies at all redshifts have demonstrated that internal feedback and secular processes play a vital role in regulating galaxy growth and quenching star formation. The outpouring of new results from low redshift IFU surveys, such as MaNGA, CALIFA and SAMI, along with the results from semi-analytic models, such as LGalaxies, and hydrodynamical simulations, such as EAGLE, are changing the way we think about the internal structure of galaxies and their evolution. This meeting will provide a chance to reflect on these results, and consider their implications for work at high redshift ahead of the launch of JWST. We will bring together quenching experts at low and high redshift in both the observational and theoretical communities from across the UK to discuss the current state of the field and the focus for the future. There will be opportunity for discussion to shed light on the interdependency of quenching mechanisms in order to disentangle their effects on the galaxy population.
The programme can be viewed here.
Admission to Specialist Discussion Meetings is free for RAS Fellows, £15 for non-fellows (£5 for students), cash or cheque only, collected at the registration desk.  Admission to the subsequent Open (Monthly A&G) Meeting of the Royal Astronomical Society is open to all, at no charge.
 
Venue Address
Map
51.5087877, -0.13876359999995